Why use Clive Barwell for Wills, Trusts & Lasting Powers of Attorney?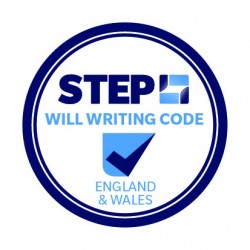 I have been advising on Wills and Trusts since I started working for the Executor & Trustee Department of Lloyds Bank in 1971. The earliest of my many professional qualifications were in this field of the Law, subsequently qualifying as a registered Trust & Estate Practitioner on 31 January 1996.
I have advised on Enduring Powers of Attorney (EPA) since they became law in 1985 and Lasting Powers of Attorney (LPAs) when they replaced Enduring Powers of Attorney in 2007.
I work with Private Client Online – they prepare the Wills, Trusts, Lasting Powers of Attorney and any other legal documents I recommend – I adhere to the STEP Code for Will Preparation.
Summary of the STEP Code for Will Preparation
The STEP Code for Will Preparation in England & Wales is a set of ethical principles that operate for the benefit of clients and demonstrate openly the commitment of STEP members to transparency and client service. It recognises that, in providing will preparation services, STEP members should operate within an ethical environment.
The Code is a framework within which each STEP member who undertakes this area of work can determine how best to meet the needs of each individual client – while at the same time operating within appropriate standards. It does not set out a detailed and prescriptive procedure for will preparation.
Where a member of STEP undertakes will preparation, the client should be informed of the Code and a copy of it should be made available to the client in a format accessible to that client.
The STEP Code applied from 1 April 2014 to all STEP members who prepare wills in England & Wales.
STEP members should make the existence of this Code, and their adherence to it, part of their general information for prospective clients both in print and on-line.
Adherence to the Code is an obligation for all STEP members writing wills in England & Wales. For relevant STEP members this Code forms one of the supplements to the broader STEP Code of Professional Conduct. Failure to conform to these standards will leave members open to action under STEP's disciplinary processes.
Nothing in this Code shall detract from a STEP member's duty to their client under general law or statutory regulation.
What service will I receive?
First and foremost, my service is aimed at Clients in the Yorkshire region only and is very much an "at-home" service.
Initially, I will come and visit you at a mutually convenient time to understand your situation, discuss your requirements, identify your goals, offer you guidance on how best to achieve your objectives and then take your instructions. Some other Will-writers, including some Solicitors, are little more than order-takers, providing little or no help or guidance.
Subsequently, I will call and see you again with the required documents to ensure that you fully understand what you are signing and that they are properly executed. It is also an opportunity to ensure your Executors, Trustees and/or Attorneys are fully aware of their respective duties and obligations.
With LPAs, I will act as the "Certificate Provider" – confirming that you have capacity and fully understand what you are doing by executing the LPA – and then arrange for the documents to be registered with the Office of the Public Guardian.
Finally, I will arrange safe storage for all your important legal documents, so that they are there when needed.
What next?
If you haven't got a Will, or if your Will isn't up-to-date or as robust as it could be or you haven't got an EPA or LPA, particularly, a Health & Welfare LPA, contact me today or complete the form below.